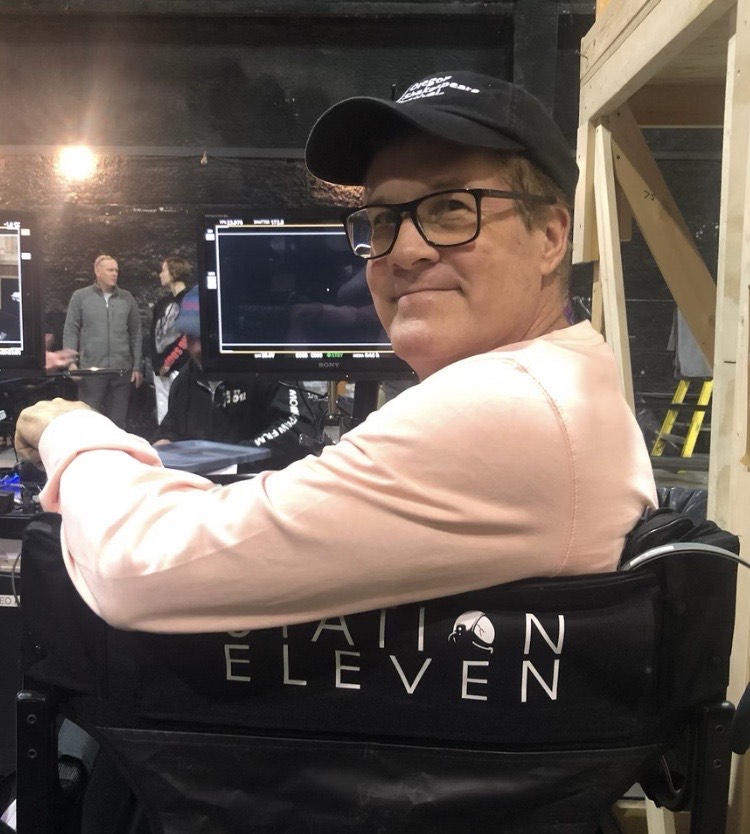 Scott Steindorff is an international television and film producer and writer who specializes in adapting literary bestsellers into premium movies and television. His most recent project that he executive produced is "Station Eleven," a book to screen adaption, which was released on HBO Max on December 16th with an outpouring of overwhelmingly positive reviews— being named one of the best TV shows of 2021 by numerous outlets (NY Times, Deadline, LA Times, Vanity Fair, Rolling Stone, Rotten Tomatoes, etc.). "Station Eleven" is a post-apocalyptic saga spanning multiple timelines, telling the stories of survivors of a devastating flu as they attempt to rebuild and reimagine the world anew while holding on to the best of what's been lost.
Having been in the business since 1998, Scott has brought to life projects like Netflix's docu-series "Firechasers," NBC's hit series "Las Vegas," which ran for 5 seasons, John Favreau's "Chef," "The Lincoln Lawyer," with Matthew McConaughey, "Love in the Time of Cholera," and the critically acclaimed and award-winning miniseries for HBO, "Empire Falls," which won a Golden Globe for Best Mini-series or Motion Picture Made for Television— just to name a few.
When Scott isn't making TV and movies, he teaches a course on emotions and how to utilize them to influence art at Arizona State University, where he is a Professor of Practice. Not to mention, he also creates immersive digital art as a digital entrepreneur. To boot, Scott is a Neurodiversity Advocate and regularly speaks with high schools and colleges across the country on the importance of emotions and feelings, as well as facing substance abuse.