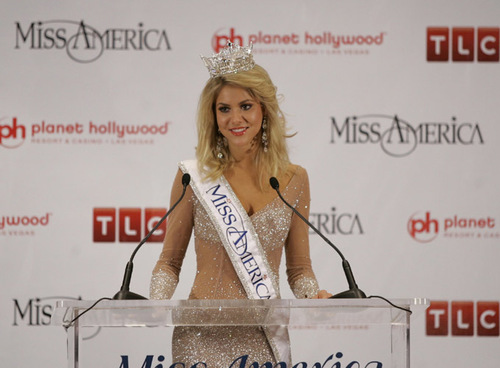 Welcome to Health Interrupted hosted by Celebrity Personal Trainer, Gina Lombardi, and Former Miss America, Laura Kaeppeler.
Our guest today is Kirsten Müller-Daubermann. As a Communications Consultant and Digital Media Strategist, Kirsten works with various organizations in the U.S. and Europe to develop quality content, train staff in communication techniques, and expand meaningful, authentic audience engagement that positively impacts people's lives. She serves as Global Business Development & Digital Media Director for Eating Disorder Hope, Community Relations Specialist for Timberline Knolls Residential Treatment Center, individual Recovery Coach and Business Development Consultant for WeRise Solutions, and Coach at Spark Cycle. She is also the Founder of the Kirsten Haglund Foundation, which provides financial assistance to families battling eating disorders and served as Miss America 2008.
During her year with the Miss America Organization, she served as Goodwill Ambassador for the Children's Miracle Network, appeared as one of SHAPE magazine's "Women Who SHAPE'd the World in 2008," and was a tireless advocate for increased awareness of eating disorders as a public health priority, having overcome a battle with anorexia as a young ballet dancer. On behalf of this cause, she has made guest speaking appearances at the United Nations, Harvard University, the National Press Club in Washington D.C., and for the United States Congress while lobbying with the Eating Disorders Coalition for Mental Health Parity, among many others.
Kirsten studied musical theatre performance at the University of Cincinnati's College-Conservatory of Music (CCM), and graduated from Emory University with a B.A. in Political Science. She married Amadeus Müller-Daubermann in 2019 and together they raise Elsa, the happiest toy poodle in Zürich.