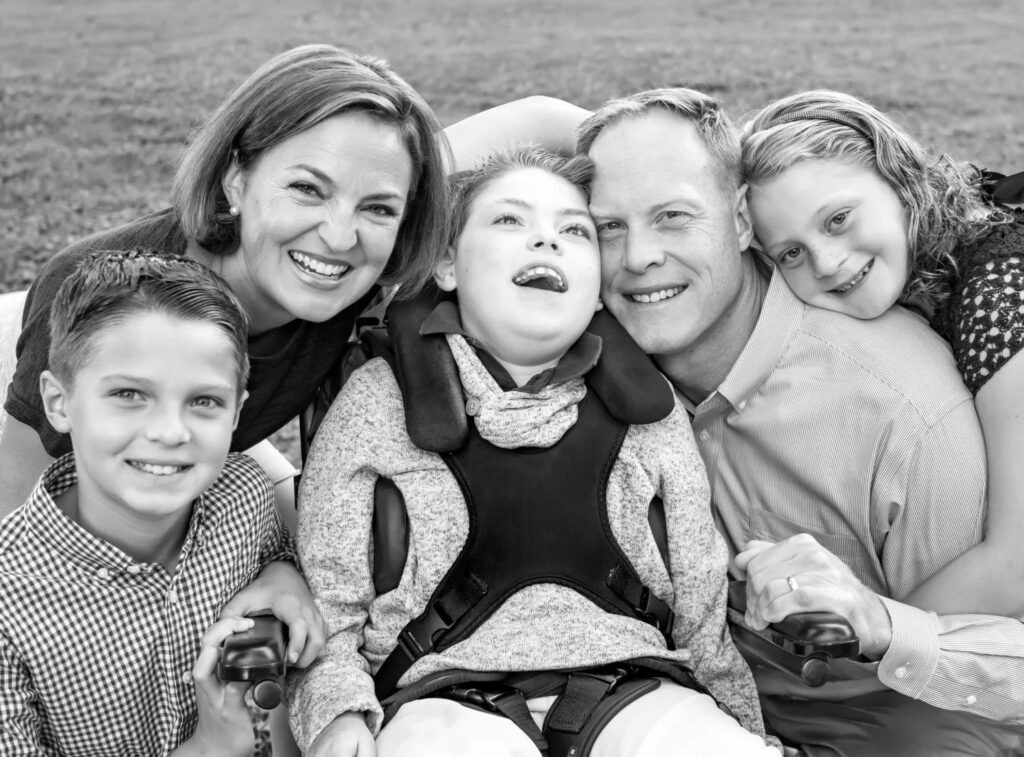 Travis was raised in Nashville, Tennessee, Kelly was raised in Fairfax, Virginia, and our family currently resides in Kensington, Maryland. College sweethearts who met in Abilene, Texas, our life together has taken us to Dallas, Raleigh, Fairfax, D.C., Nashville, and the Maryland suburbs of D.C.
We have been married over twenty years and have three children – Bennett (age 14), Jackson (age 11), and Reagan (age 9). Bennett has quadriplegic Cerebral Palsy and is obsessed with "The Wiggles." Jackson enjoys legos, aviation, and nearly all sports. Reagan is our family artist who loves soccer and basketball. Most importantly, the Christian faith was the foundation of each of our upbringings – and is the cornerstone of our family life.
Cheering for our kids while savoring the big and little moments of life – along with chips and queso – are a few simple pleasures that we enjoy.