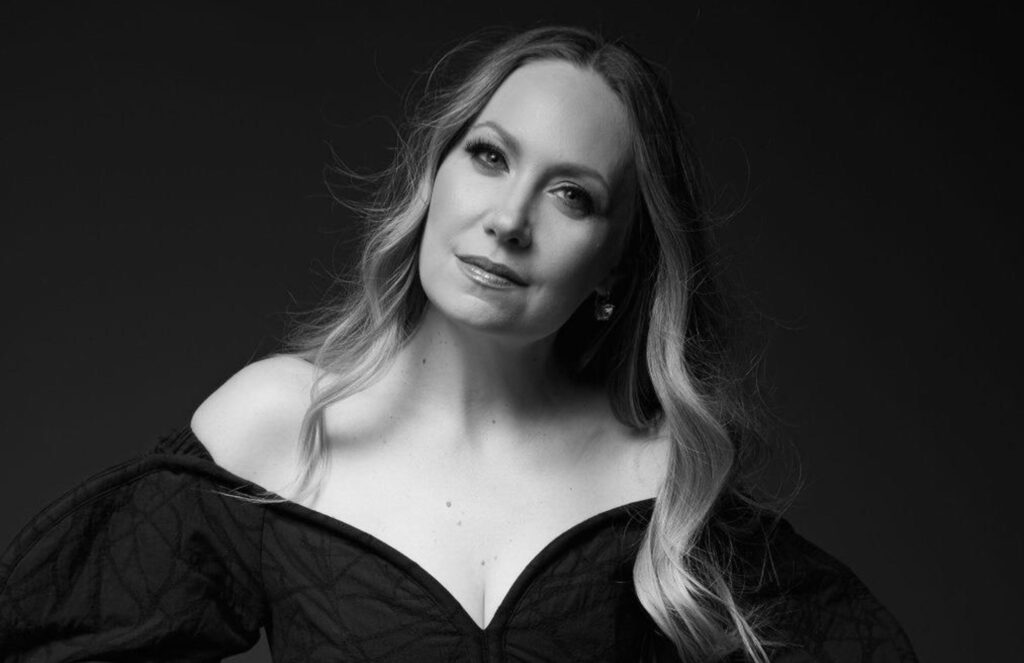 Soprano Katie Harman parlayed her experience as Miss America 2002 into a robust and multifaceted career for over 20 years in opera, musical theater as well as with symphony orchestras and a variety of special projects from live stage to television, and spanning genres including Broadway and jazz.
In March 2023, Katie launched the Virtuosa Society Podcast where she shares the stories of secret and hidden-in-plain-sight collaborations that emerged from shared struggles between female creatives. Coming May 2023, Virtuosa Society is expanding to include membership and unique services centered around supporting the multifaceted, nonlinear lives of females across the creative industry.
In April 2022, she made her debut at Broadway's famous supper club Feinstein's/54 Below with a new cabaret show titled "Bring My Crown!: Miss America Sings Broadway" – a nostalgic nod to crown jewels of the Broadway cannon interwoven with rarely-shared insight about her fascinating year as Miss America and life beyond the crown. The show was made into a live concert album dropping soon, and will begin touring in 2024
In 2018, Katie was honored at the prestigious National Opera Association Awards, and in 2019 made her International Operatic Debut with the Prague Summer Nights Festival. She has headlined with prestigious organizations such as the Boston Pops Orchestra, LA Philharmonic at the Hollywood Bowl, Denver Philharmonic, Utah Symphony, Nashville Symphony, among many others including guest appearances with Thomas Lauderdale and Pink Martini at their exciting symphony shows.
Katie has a BS in Communications and a Masters in Vocal Performance. She has owned and operated Härman(ē) Vocal Studios for 15 years, has proudly served as an advocate for the Arts as well as Women's Healthcare, including Breast Cancer Awareness and Maternal Wellbeing, for Y-Me Breast Cancer Organization, Sky Lakes Cancer Center, Providence Cancer Center, Stumptown Stages, Ross Ragland Theater and CASA of Klamath County.
Katie has been married to Lt. Col. (Ret.) Tim Ebner for 20 years. They met while he was serving the USAF as an F-15 fighter pilot as she was making an appearance on base as Miss America. Together they call beautiful Klamath Falls, Oregon home alongside their two children, Tyler (18 years old) and Victoria (14 years old).