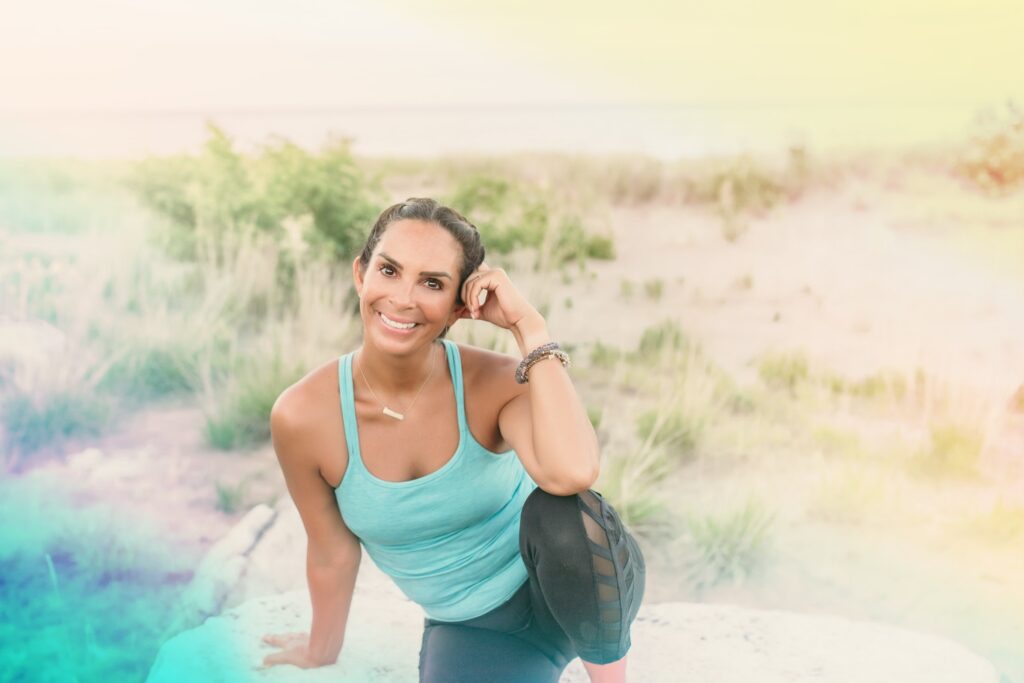 We are so excited about today's guest, Joya Santarelli. Born and raised in Kenosha Wisconsin, Joya served as Miss Wisconsin 2000 and competed in the 80th Annual Miss America Pageant. Joya attended Villanova University School of Law and practiced litigation in Milwaukee and taught legal courses at Marquette University. She is married to Dr Greg Santarelli and has two sons, Rocky and Tino.
Joya's world was turned upside down when she was diagnosed with Multiple Sclerosis 9 years ago. Quickly she became involved in the MS Community becoming a spokesperson for The Multiple Sclerosis Society and traveling to Washington DC to meet with national legislators regarding issues pertaining to MS.
Joya dove headfirst into fitness after her diagnosis, running numerous half-marathons, 10Ks, and practicing yoga. Yoga became such an instrumental part of her life living with MS that Joya became a certified yoga instructor and currently teaches over 400 students at her studio, Santosha Yoga.