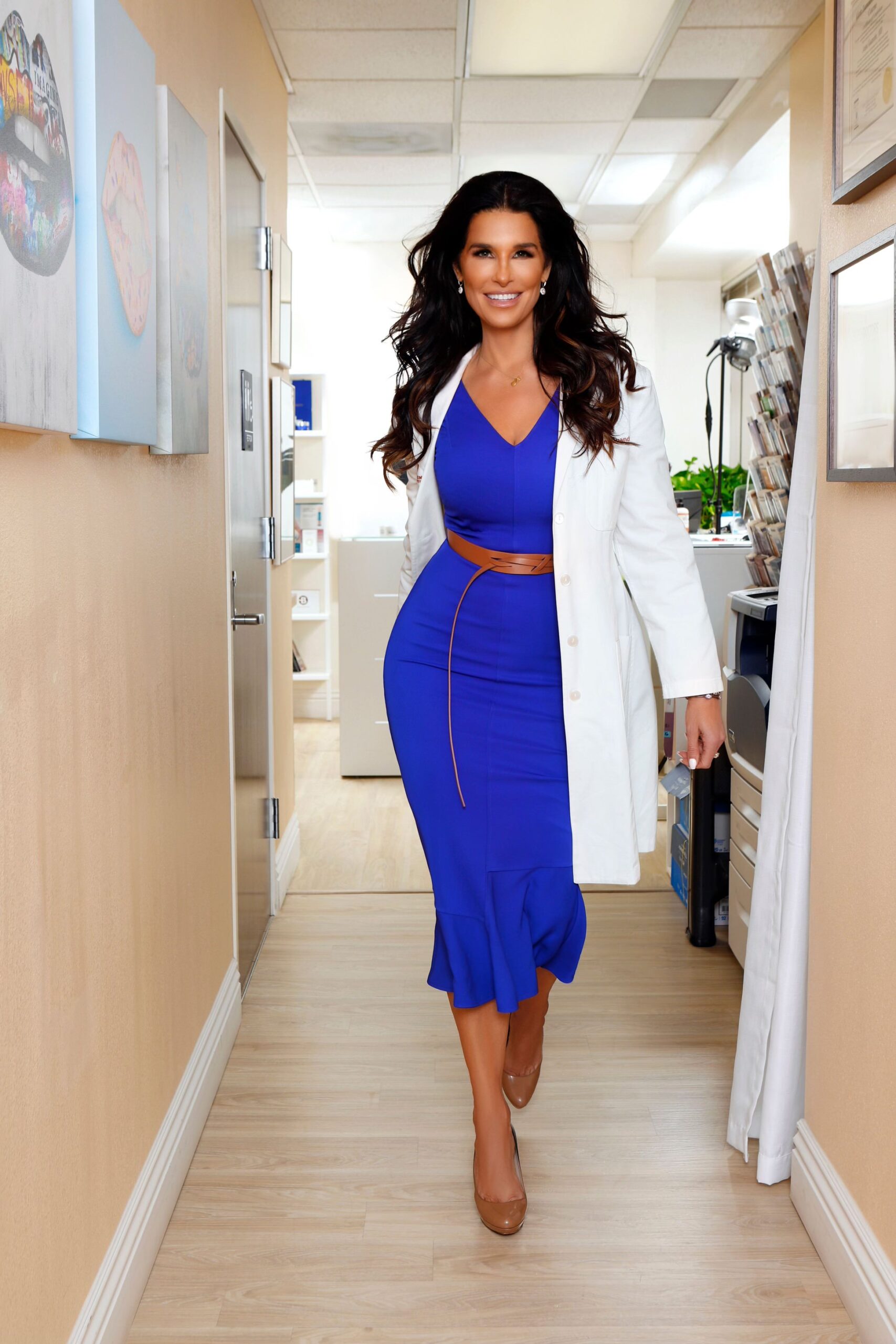 Today our talented guest is Dr. Anna Guanche. Dr. Anna Guanche, affectionately known as "Dr. Beauty" is a board-certified dermatologist, celebrity beauty expert, and founder of Bella Skin Institute located in Calabasas, California. Dr. Guanche specializes in cosmetic dermatology, antiaging, and beauty enhancements utilizing state-of-the-art skin rejuvenation procedures, laser surgery, and injectables.
In addition to her private practice, which is one of only two private clinic sites approved to teach UCLA dermatology residents, Dr. Guanche was a member of the dermatology staff at UCLA Olive View Medical Center, where she taught for 13 years. A sought-after lecturer, Dr. Guanche has been voted Los Angeles Magazine's "Super Doctor" by her peers for seven consecutive years.
Dr. Guanche's clientele includes everyone from teens and retirees, to A-list film and television stars seen on the red carpet. In her new book, 'Seven Days to Sexy,' Dr. Guanche goes beyond skin to blend the latest in cutting-edge medical science on skin, hair, and nails with her celebrity-worthy beauty secrets and how readers can achieve the sought-after glamour.
Dr. Guanche's expertise has been featured on the Emmy-winning daytime show "The Doctors," "Extra," "Entertainment Tonight," "KTLA," ELLE, Glamour, Prevention, Shape, SELF, InStyle, Health, Yahoo!, HuffPost, MSN, Bustle, Byrdie, and PopSugar.
She's a mom of two and wife to Orthopedic surgeon, Dr. Carlos Guanche.