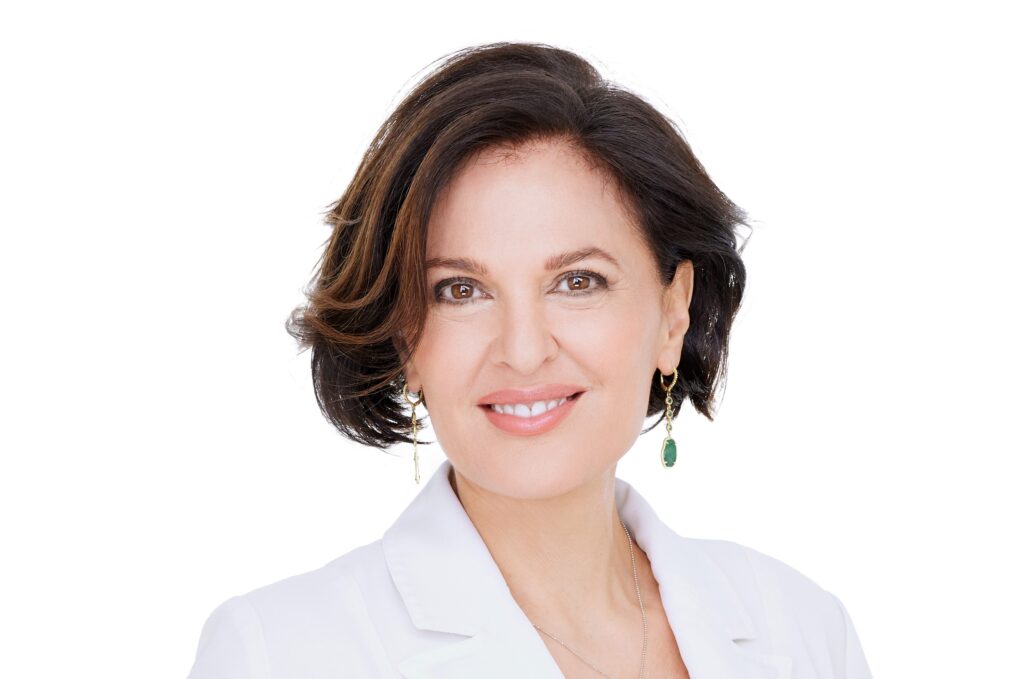 Doris Day, M.D., is a board certified dermatologist who specializes in laser, cosmetic and surgical dermatology in New York City and is a clinical associate professor of dermatology at New York University Langone Medical Center. She has won awards for her work in laser research, teaching and for promoting the field of dermatology.
Dr. Day regularly lectures at national and international medical and aesthetic conferences, and teaches other physicians the art and techniques of soft tissue fillers, laser treatments and rejuvenation. She is a member of countless national and international organizations including the American Society of Dermatologic Surgery where she currently serves on the Board of Directors, The American Academy of Dermatology, Women's Dermatologic Society, NY State Dermatology Society, and New York Facial Plastic Surgery Society. She is also an inductee into the American Honors Society of Dental and Facial Aesthetics and has served on the medical advisory boards and training panels for Allergan, Galderma and Merz, among others.
Dr. Day is author of three books, Beyond Beautiful: Using the Power of Your Mind and Aesthetic Breakthroughs to Look Naturally Young and Radiant, Forget the Facelift: Turn Back the Clock with Dr. Day's Revolutionary Four-Step Program for Ageless Skin, and 100 Questions and Answers About Acne. She has completed a clinical monograph titled Understanding Hyperpigmentation and maintains her role as a freelance journalist for several medical and scientific publications and outlets including as a host for her award-winning dermatology show on Doctor Radio on SiriusXM 110.
Dr. Day earned an English degree from Columbia University, completed her Masters in Journalism and Science Writing at New York University and her M.D. at Downstate Medical School in New York. She completed her residency in Dermatology at Cornell University College of Medicine with the title of Chief Resident.