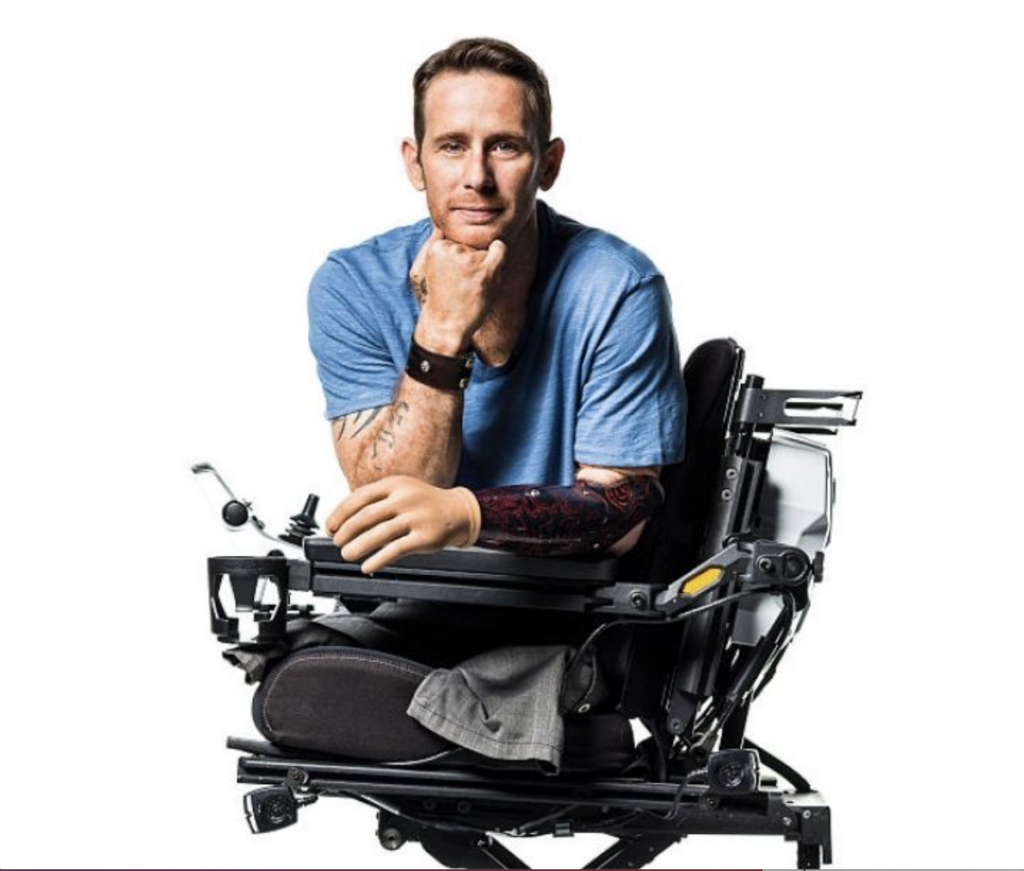 Our guest today is Bryan Anderson. Bryan enlisted in the United States Army in April 2001. His deployment date was on September 11, 2001. He served two tours of duty in Iraq as a Sergeant in the Military Police.  On October 23, 2005 while stationed in Baghdad, he was taking his unit commander on a routine mission to visit Iraqi police stations, Bryan's Humvee drove past an improvised explosive device (IED). His was the last Humvee in the convoy when the bond exploded. The IED would have caused fatal damage if they had been traveling at 30 miles per hour, but they were traveling at only 5 miles per hour.After being transported by helicopter, he lost consciousness and awoke one week later at Walter Reed Army Medical Center and was confused to wake up seeing his mother staring back at him. He endured 13 months of rehab at Walter Reed Army Hospital. At the time of the incident, Anderson had two months left in Iraq before he was to return to Fort Hood, Texas. He is the Iraq War's fourth triple amputee. He was 9 months into his second tour in Iraq, where he served as a specialist in the 411th Military Police Company.Bryan was awarded the Purple Heart shortly after his tour.
While in recovery and learning how to walk in his prosthetic legs, he literally tripped into Gary Sinise at the Army Hospital. Upon meeting, Sinise called Anderson, "The REAL Lt. Dan!" referring to the character Sinise played in the film Forrest Gump. Since then, Sinise wrote the foreword to Bryans memoir, titled No Turning Back: One Man's Inspiring True Story of Courage, Determination, and Hope. The two worked together to get a bill passed in the United States Congress for a disabled veterans memorial in Washington, D.C.
He's been on the cover of Esquire, The New York Times, Los Angeles Times, and USA Today.He has won gold medals at the National Wheelchair Games for table tennis and archery… AND was actually made into a character for the Marvel Comics Captain America series! Anderson is the spokesperson for USA Cares, a nonprofit organization that helps post-September 11 veterans.