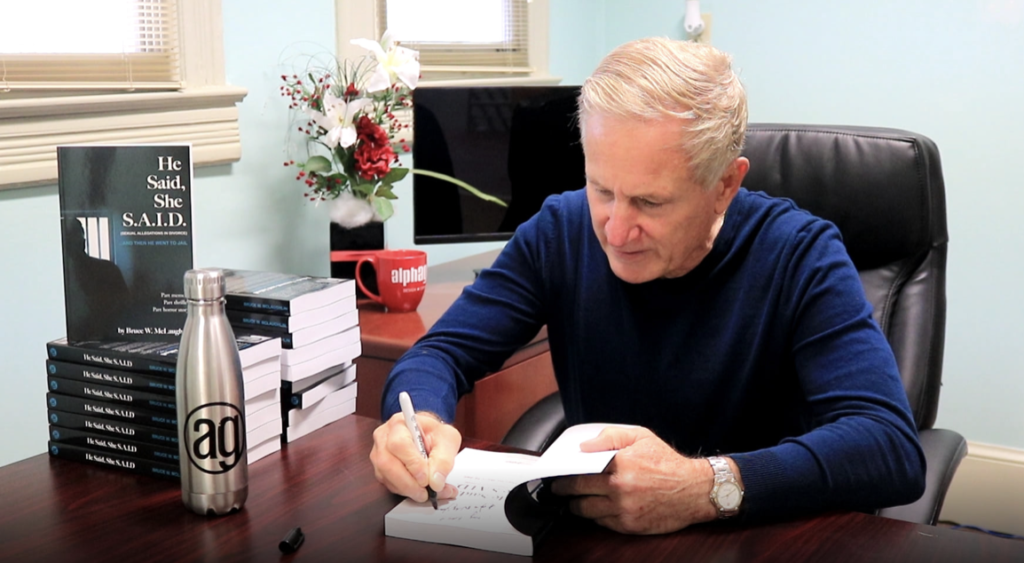 Bruce McLaughlin is a proud, retired Army JAG officer and an attorney who runs his own law firm in Leesburg, Virginia.
As a criminal defense attorney falsely accused and jailed during an emotionally charged divorce, McLaughlin found himself ill-prepared for the challenges of proving his innocence. "More than 80% of abuse accusations leveled amid divorce proceedings prove to be false," McLaughlin has since learned. He was one of the very, very few with the expertise, resources, and network necessary to eventually overturn his conviction—after spending 4 years in jail for an abhorrent crime he did not commit. Bruce's eventual redemption allowed him to restore his law license, reputation, and life. He continues to rebuild his relationship with his four children.
Bruce McLaughlin captures his experiences and shares his lessons learned in He Said, She S.A.I.D, a cautionary tale for any parent contemplating divorce. An advocate for the falsely accused, McLaughlin focuses his general practice on helping the underdog and those unable to help themselves. He blogs about his journey to developing a thriving law practice across the street from the same courthouse that sentenced him to 13 years in prison.
Bruce lives with his family in Frederick, Maryland, and is an avid cyclist who loves to ride in the Catoctin Mountains foothills. He spends his free time with his family and helping recovering addicts at the local Frederick Rescue Mission transition back into the workplace.